Attention Golfers:
This All New Glove Care System ... Invented by a PGA TOUR Winner ... Extends Any Leather Glove's Life By 3x Or More ...
It will save you money – and maybe even strokes

Hi, I'm Chris Smith.
As a Big Ten champion and collegiate All-American, Korn Ferry Tour Player of the Year and winner on the PGA Tour, I've been through literally thousands of gloves.
Mine were usually free, of course – but I bet you pay a pretty penny for yours. Want to shrink that budget by two-thirds or more? Read on...
Slipping on a fresh new golf glove feels great, doesn't it?
So soft. So cool. So smooth.
But after four or five rounds, that soft, cool, smooth leather has taken an ugly turn.

The fingers are dry and shriveled.
There's a hole wearing through the palm or thumb.
The tackiness is gone – and so is your grip on the club.

Not to mention that 20 bucks you shelled out just a couple weeks ago.
Considering how long leather gloves have been around, you'd think somebody would have come up with a way to keep them fresh.
… A way to preserve that supple surface and prevent the rapid degradation that turns a pricey glove into beef jerky.
… A way to squeeze not just one or two extra rounds out of a single glove, but to extend its usable life several times over.
Well, there's good news.
Somebody has done just that. Introducing…
The Glove Hub
Get that new glove feeling, round after round.
It's so simple, yet it works so incredibly well.
A compact, acrylic box lined with high-grade cork, the patented Glove Hub stores just the right amount of humidity to preserve leather's natural moisture.

That means your glove stays soft and playable, round after round after round.

How many rounds are we talking here?

At least 3 times as many as you normally get.
Example: If a glove typically lasts you five rounds before it's toast, you'll get 15 rounds by using the Glove Hub.

Extend that math to your budget and you've slashed your glove spending by 67%.

So… If you spend $120 on six gloves in a year (at $20 each), you'll only need two gloves while saving $80 – just by using the Glove Hub.

In other words: The Glove Hub will pay for itself very quickly – and save you tons of money for years to come.
The Glove Hub Features:

✔ Extends glove life by 3X (possibly more)
✔ Keeps any leather glove soft and rip-free far longer than usual – no drying, cracking or holes after just a few rounds
✔ Incredibly easy to use and small enough to fit inside your golf bag
✔  Durable acrylic frame can withstand dropping and other abuse
✔ Proven effective in all climates, including hot-and-dry and hot-and-humid Works on gloves soaked with sweat or rain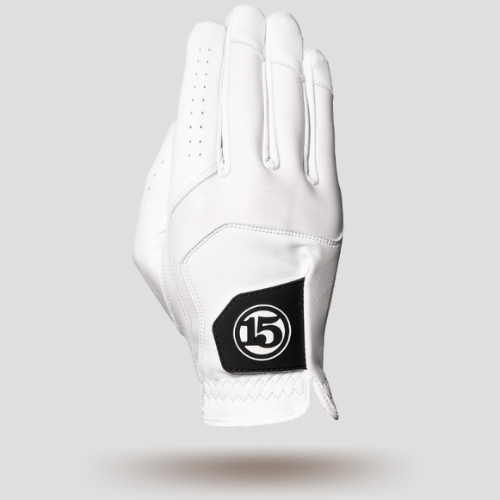 The Genesis Glove Features:

✔ Ultra premium, highest grade 100% sheepskin leather maximizes softness and durability
✔ Tour preferred leather thickness
✔ 4 - way stretch material insert on back provides ultimate comfort, mobility and breathability
✔  Built with 25 years of Tour experience
✔ Our premium cut and 4 way stretch material results in a true form fitting glove, thus removing the need for cadet sizing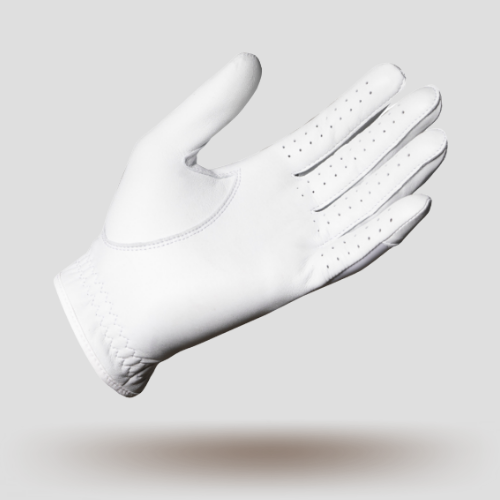 WHAT GOLFERS ARE SAYING...
★ ★ ★ ★ ★
"The glove hub itself is exactly as advertised. It keeps gloves buttery soft as the day they first come out of the package. In fact, I put my glove from last season in my glove hub and in a few days, it was softer than when I put it in. It's truly amazing."

★ ★ ★ ★ ★
"I played 45 holes over 3 days this past weekend and used both the glove hub humidors after each round. Opening the humidor before each round the glove felt soft and supple, what a great combo. I won't buy another glove again!

★ ★ ★ ★ ★
"Can't believe how well it works. I keep waiting for the first time I open it and the glove is crusty but it never happens."

★ ★ ★ ★ ★
"I placed my initial order for the glove and humidor, and it truly is the best glove and system out there. I just placed my second order for the three pack. Great product."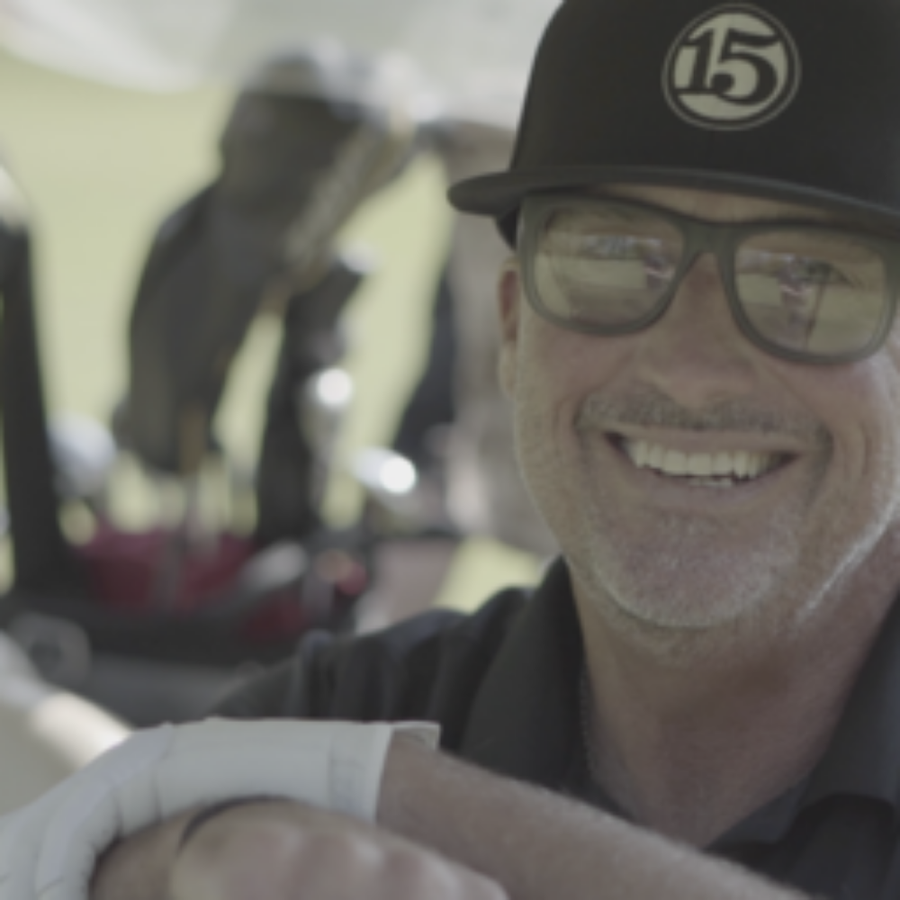 My greatest memories of golf are of being a 4- year- old kid chasing my dad and brothers around a 9- hole public golf course. Hitting balls, as the sun is coming up, across that same course before going to school. The roots of my golf, family nucleus, competitiveness, and spirituality were all planted here.

I grew from a 4- year- old to a good junior player, to a successful high school player, to a Big Ten champion, to a first- team collegiate All-American, to a Korn Ferry Tour Pplayer of the Yyear, and to a PGA Tour winner all from these roots.
Through 24 years of PGA Tour membership and 51 years of my life, my journey has been filled with highest of highs and lowest of lows. I have learned and experiences a lot about golf, business, commitment, dedication, and value.
In June of 2009, my family was involved in a tragic accident that changed the path of my journey. My children were critically injured and my wife lost her life. The circumstance we were thrown into was the start of my "course" coming back full circle.

The majority of the my time is now at home, and I spend most of my golf time playing friendly games at a public course. The desire to have PGA Tour caliber equipment has never left. That is where the roots of Circle 15 are planted.
We are delivering top- of- the- line, PGA Tour- caliber equipment to the public. The past 11 years have lead me to the fulfillment of this dream. At Circle 15, you will not only be treated like a Tour player, but also like family.


- Chris Smith

HOW MANY GLOVES WILL IT HOLD?

The Glove Hub comfortably holds two gloves and depending on the size of your gloves, it may hold three.  Additionally, The Glove Hub will store other small golf essentials such as tees, a divot tool and ball marker, making it convenient for golfers to find their essential on- course items in one easy to find spot.





WILL IT FIT IN MY GOLF BAG?

Yes, we are yet to find a golf bag that does not have a pocket large enough to fit The Glove Hub.  We find that most people place The Glove Hub in their bag's larger sized side pocket of their bag.  The Glove Hub is 9"in long x 5.5"in wide and is only just 1.5"in tall.


HOW LONG CAN I EXPECT MY GLOVES TO LAST?

We have tested this over and over.  Golf gloves left out to air dry or stored inside your golf bag typically last 5-10 rounds.  We' have found that storing your golf glove inside The Glove Hub will typically last extend that to 25-40 rounds, thanks to the humidity managing properties of the cork inside which keeps the gloves from becoming overly dry, which is the biggest reason for causing holes in your gloves.